Storytelling with purpose:
Corporate videography doesn't have to be stuffy or bland. Our team
can create beautiful videos that speak to your brand and company
culture — and drive your marketing and business goals.
Video Production Services
If you can imagine it, we can bring it to life through video. We can produce a wide range of corporate videography and video marketing content, including the following:
Corporate video production services
Branding or product-focused videos
Customer success and testimonial videos
Maker or creator stories
Education and training video series
Animated explainer videos
Advertising and commercials
Video marketing services
Hype and promotional videos
Launch and release videos
Highlights, reels, and social media content
Our creators and strategists can help identify the video type to achieve your goals, execute the filming and production process, and keep your data and content files organized and accessible on our cloud management software.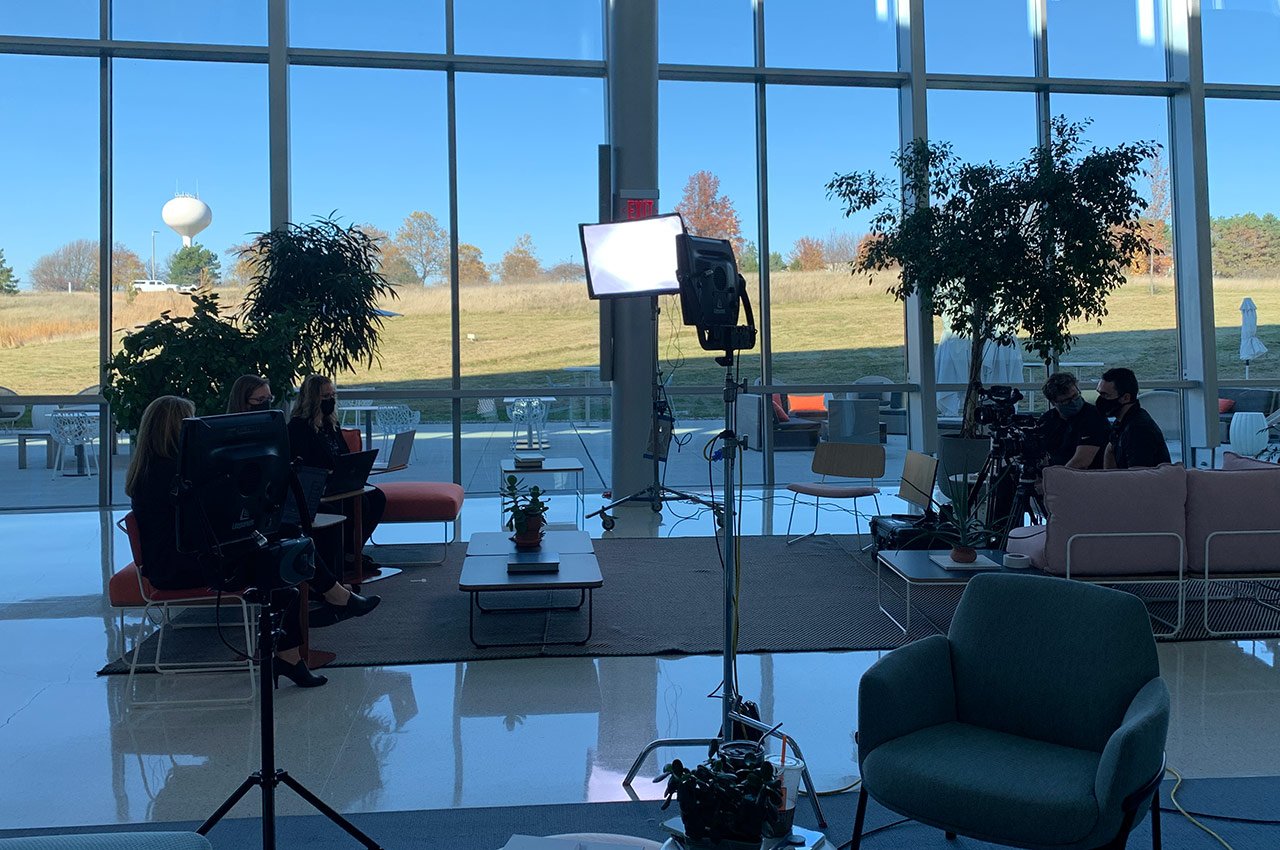 Develop
Every great project starts with a development process. We do the hard work up-front, so production and editing are fun.

Build
With planning in place, shooting is seamless and professional, helping you maximize your time and budget.

Deliver
Our professional team of editors get to work, delivering the exceptional quality video content you were looking for.

Amplify™
Our trademark service means we're constantly innovating to find ways to amplify your brand with exceptional content.
Tell your story through video
Your company was built on the stories of the people who created it, refined it, and made it what it is today. We can help you bring those stories to life.