10 min read
Client Study: Sales Blitz, 2021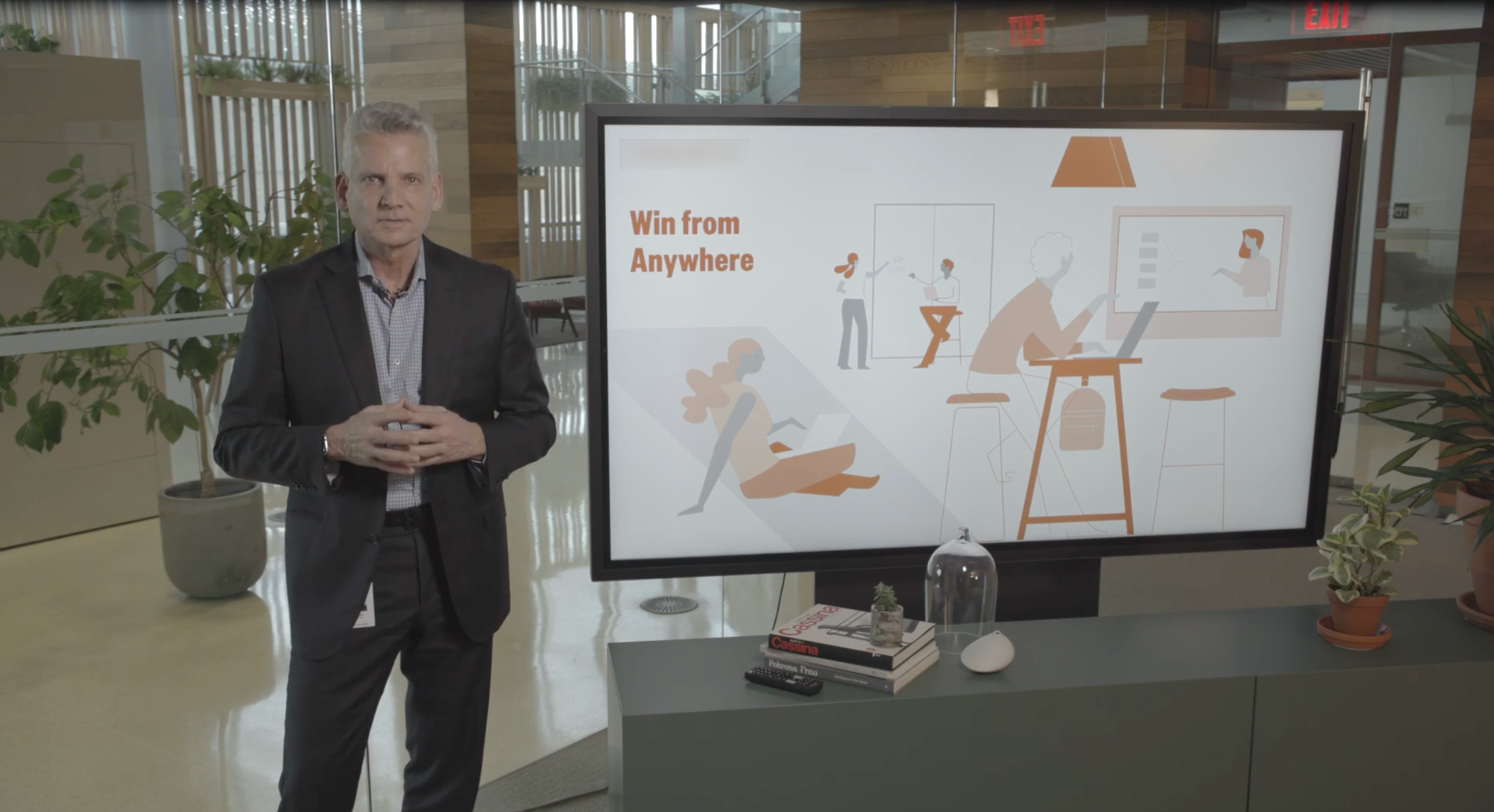 If there's one thing you need to know about the film industry, it's that the pressure is always on. This is never more true than during production, when time is your most valuable asset. Problems will arise and mistakes will be made, but often, there's always the option to redo a take if something goes wrong.
For the case study we're diving into today, we didn't have that luxury. Unfortunately, there is one type of production that leaves zero room for error, and that is the live event.
The Challenge
In the last week of January 2021, the last thing we were expecting was to get hit with any huge projects. At least in Michigan, the world of video production is often slower in the colder months than the warmer ones.
"We were really slow in January, and then we were kind of trepidatious about what February would bring," Production Director Dane recalled.
We were approached by a client with whom we'd had a longterm relationship with; a family-owned furniture company, dedicated to helping their customers create inspiring spaces. They had an event coming up that they wanted our help with: their annual Sales Blitz.
"They brought to us the idea of this live event," Dane said. "They wanted it to to have of Today Show type of look and feel to it, which is how we ultimately shot it."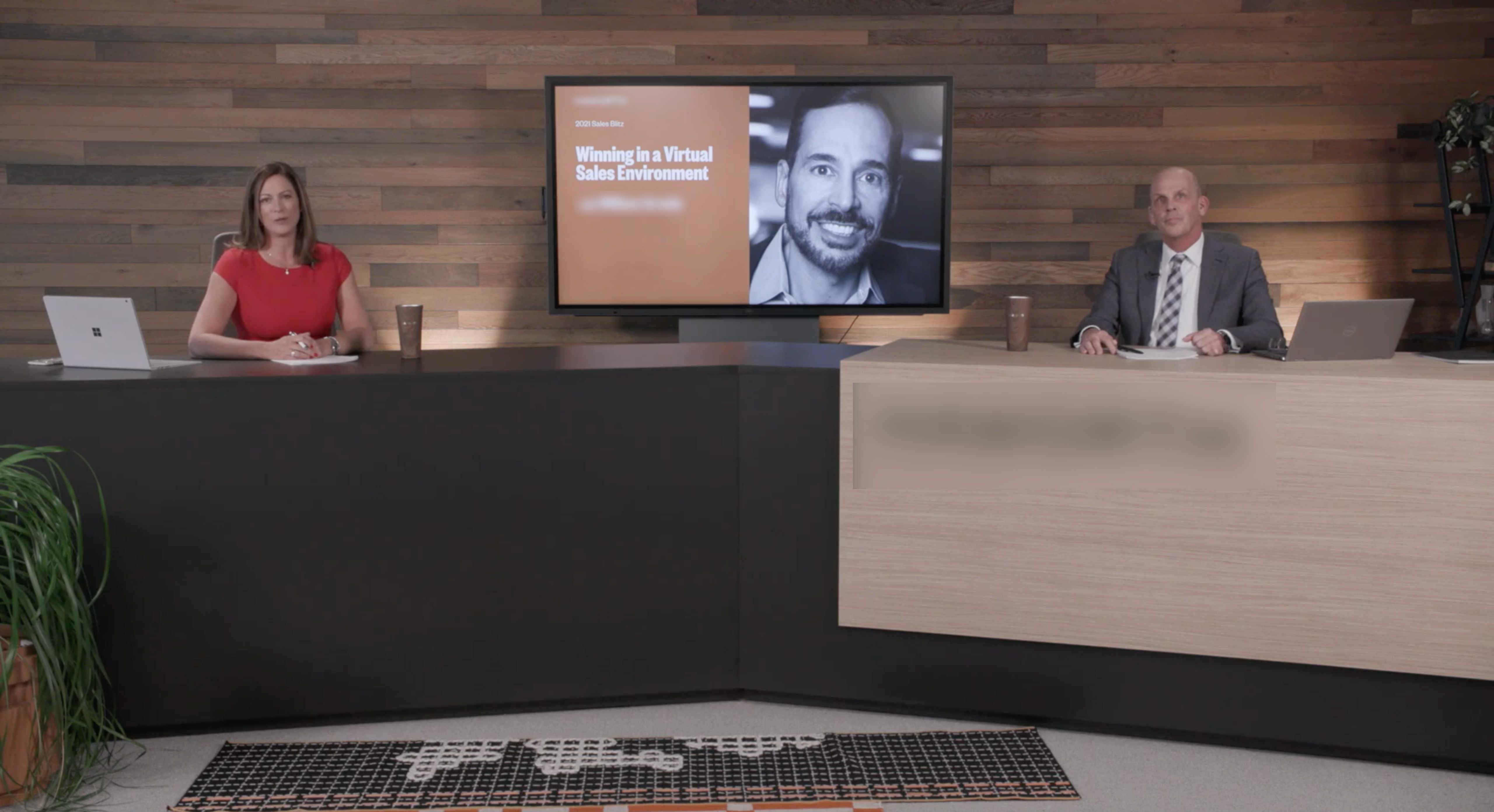 Our client also needed a series of pre-filmed videos to play during the event, between various segments.
While this was certainly a tall order, we didn't think it was impossible at first. That is, until they told us our deadline: February 16th. To say the team was overwhelmed would be an understatement.
"It was like, okay, we're jumping right into this," Creative Director Kevin said. "One of our biggest projects ever, with the shortest timeline ever."
"We'd never done anything this big before," Senior Editor Nick added.
Was this even possible? With this much to do, and so little time to do it, could we realistically accomplish this?
We were about to find out.
Pre-Production
With his large-scale of a production, it was clear we were going to need reinforcements.
"I was in charge of hiring a lot of the freelance crew," Dane said. "We needed a lot of camera operators, gaffers, key grips - essentially, assistant camera people."
This wasn't just in preparation for the live event, but for the preroll videos we produced before the event. We needed extra help all around.
We only had one week to spend in preproduction before launching into the twelve commercial-style videos, most of which were written by Kevin.
"My role was like, 'Okay, you're handling all the visuals, everything that's going into camera, you're responsible for that,'" Kevin said. "So I ended up writing some scripts, really planning out how everything fit together, making sure props were were available, that talent was there, handling all the gear, things like that."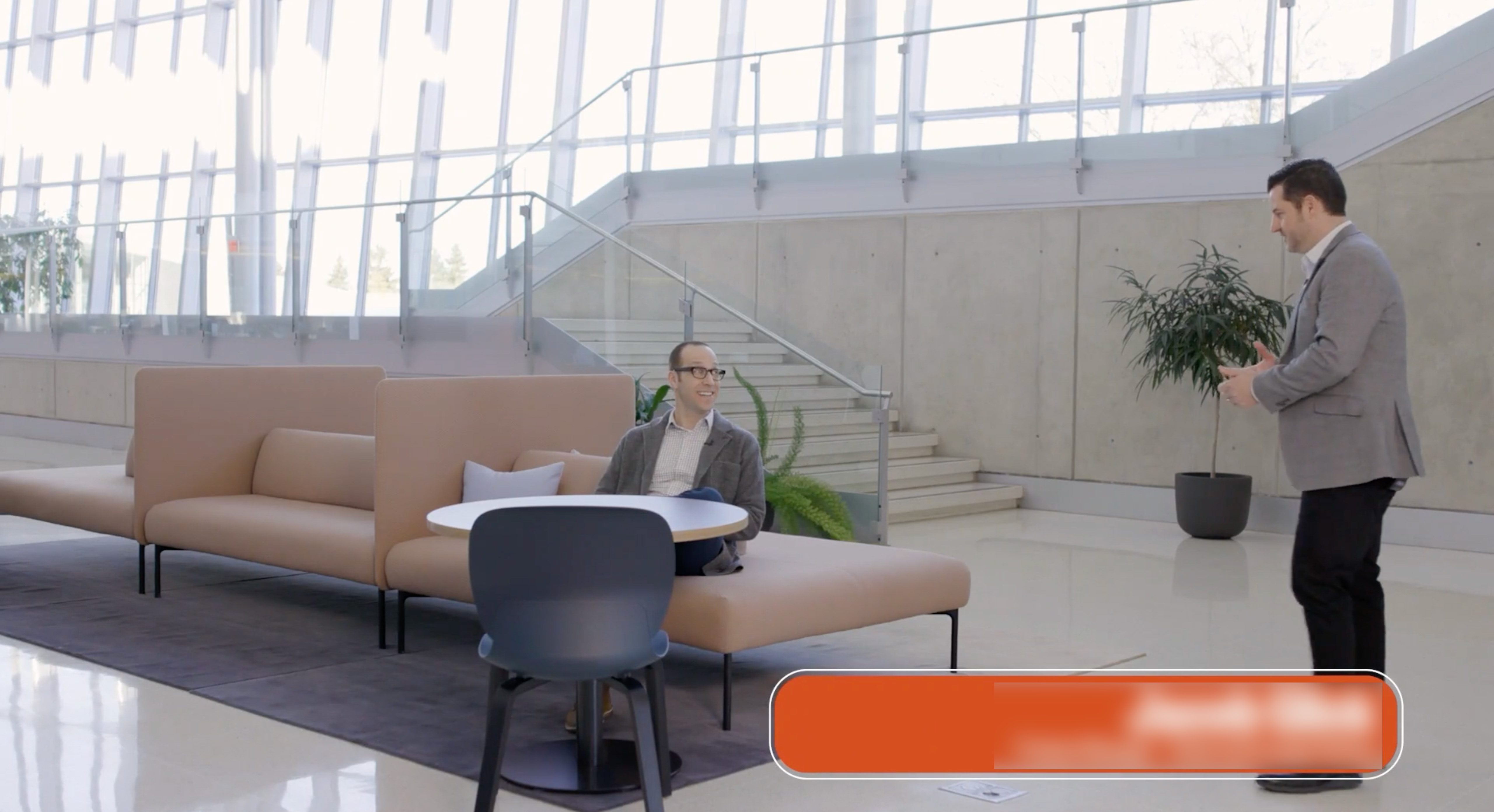 "From the audio standpoint, it was a little daunting for sure," said Nick, our sound mixer for Blitz. "We realized it was going to be a lot of cables; they were going to be running all around the building. So it was like, okay, we need 200 feet here, 200 feet there..."
In order to direct all the audio channels where they were meant to go, we had to upgrade our equipment.
"We got a new mixer that had more channel inputs and outputs that could give us different mixes," Nick said. "So I could listen to my headphones, but then we could have outputs going from one room into another room."
As the big day approached, it was decided that Austin would act as floor director. "I was in charge of all the multi-cam switching, so calling the show in that aspect. Andy and I kind of tag-teamed that, just calling different cameras when VTR was going to be playing, and when lower thirds were going to come up."
After the tightest three weeks of all time, the event was approaching, full speed ahead. It was time to brace ourselves.
The Live Event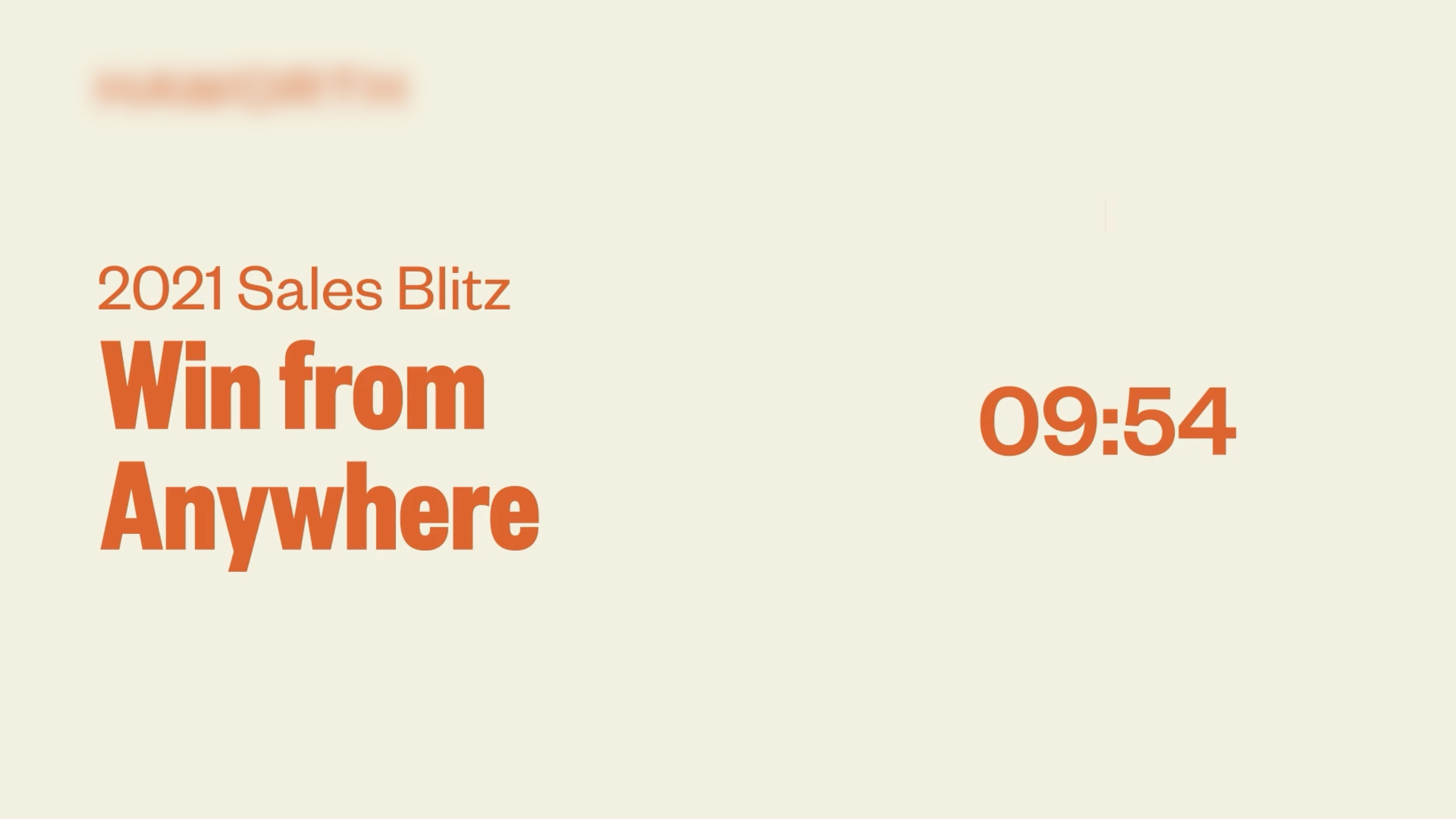 On February 15th, 2021, we spent the entire day running a dress rehearsal. This was important not only for our team, making sure everything ran smoothly on the technical side of things, but for the speakers as well.
The morning of February 16th, we ran through one last dress rehearsal before finally going live.
Oddly enough, for some of us, the conducting the actual livestream was easier than anything that had come before it.
"Honestly, when we got to the live event, it didn't feel very stressful," Austin said. "I think it was more stressful leading up to the event, just making sure we had all the content ready, everything loaded and programed. But when we got into the show, we just kind of found our groove and kept going."
"I think the day of the filming was actually pretty easy, because all the pieces were already in place," Dane said. "All the resources and materials that we were building were already in the can and taken care of."
Despite how smooth it went, we did have some bumps in the road.
"We had a virtual speaker come in who had missed his practice time," Austin said. "So, we didn't know if it was going to work. We had to extend one of our commercial breaks for a little bit, and we honestly didn't know if people were able to hear him or see him."
Thankfully, Andy swooped in and made it work.
The second day of the live event ran just as smoothly as the first, with equally minor bumps in the road. No project is perfect, and looking back, there are a few things we wish we could have done differently.
"Ultimately, I would've been a more confident show caller," Austin said. "Making sure I was being verbal enough to everybody and communicating to the team what was being broadcast out, because a lot of them didn't fully see what was happening. They were just behind the camera, but I should've made sure they knew exactly how things were playing out."
Final Thoughts
So, was this possible? In the end, the answer was a resounding yes.
"The biggest challenge was more of a mindset thing," Dane said. "It was like, can can we do this in a short period of time leading up to the live event in three weeks? Can we pull this all together? And we did."
When asked what they learned from Blitz, the answers were all very similar; that this impossible project turned out to be possible.
"I learned that we could do it," Kevin said. "I had major doubts going into this, that something was going to go wrong, that people were going to be severely burned out... It turned out to be really quite flawless.
A similar sentiment echoed all around was how much stronger we came out of this project as a team.
"Something that made it a little more comforting was the trust I had for the team," Nick said. "It wasn't just me and a bunch of random people put on this crew. It was the people I've been working with since I started working [at 730 Eddy Studios], and I know what they're capable of."
"I learned that it takes a team, obviously," Austin said. "There's so many different roles, but each role was completely crucial to what the outcome was. We all stepped up to the plate, and some of us were in positions we had never been in before. We just really dialed it in and hit the ball out of the park."
This production felt like such a monumental feat for all of us at 730 Eddy Studios. It was a testament to how, with enough commitment and dedication, anything can happen.
If there's anything you take away from our story, we hope it's that nothing is impossible when you have the right team.