13 min read
Top 10 Must-Have Video Produc-tion Gear on the Road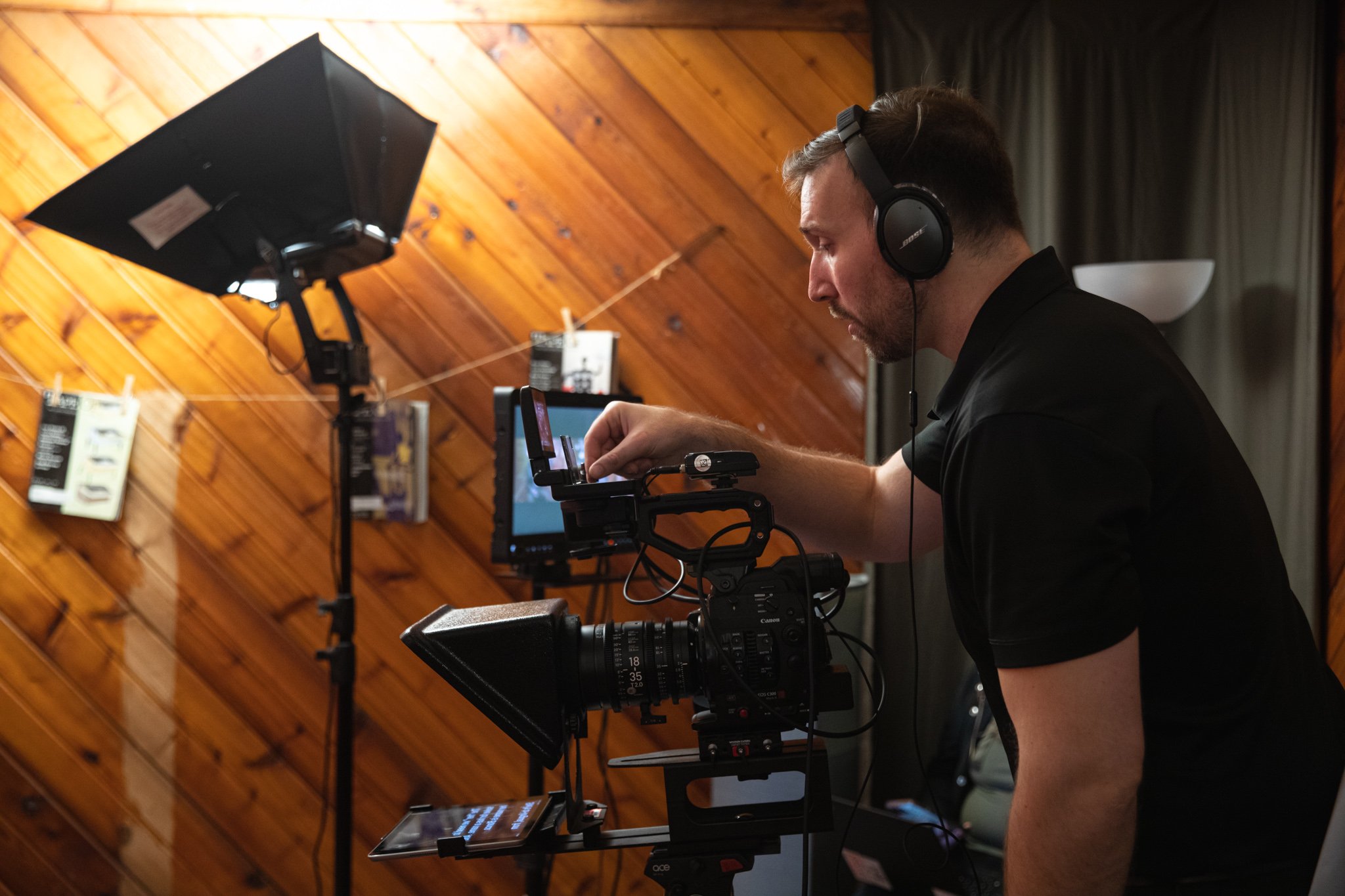 A couple of months ago, I found myself on a video production in the foothills of Boise, Idaho, for one of our tech clients. I'd really been looking forward to this video shoot, as I had never been to Idaho before. I was excited to spend my downtime hiking many of its beautiful trails and eating some of its famous potatoes.
Since this client was hundreds of miles away, I'd decided to pack my video production gear as light as possible since it was only going to be me on this shoot. So, a large Pelican Case and rolling camera bag later, I had everything I needed.
When I showed up for the first day of set, the client took one look at me and said, "Wow, that's a lot of video gear."
I respond lightheartedly, "This is as slim as it comes, especially when we're on the road."
The look on his face said it all.
With that, I feel like this blog post is a perfect chance to talk about our top 10 must-have pieces of video production gear to have on the road (in no particular order). I'm not going to include the no-brainers, such as cameras and lights. I'm including things that might go unnoticed and can make a huge difference on set, no matter where your video production company is coming from.
Carts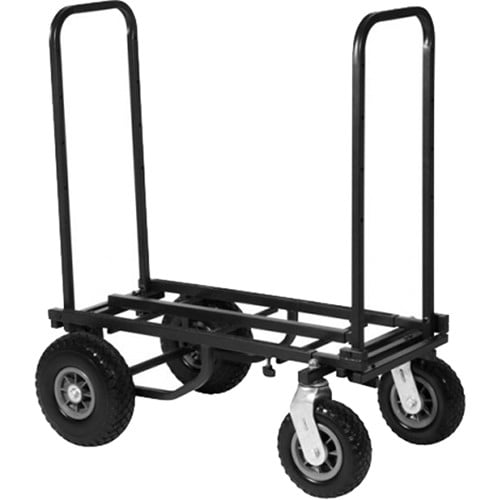 Let's start with the basics. If you or your video production team often fly to your destinations, I recommend bringing carts with you.
We have a couple of Rock N Roller carts that are great for transporting cases of gear.
They come in very handy at airports where they can be folded up and checked in. So long, coin-operated airport carts!
Color Cards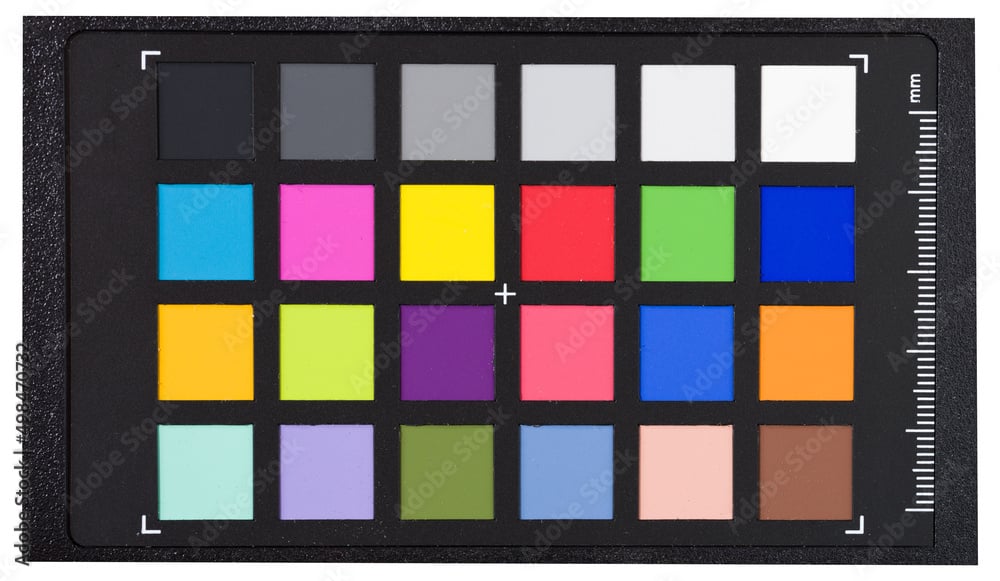 There's nothing like getting color accuracy when you're on a corporate video production, particularly if you feel like you can't quite get a read on what the true white balance is in any given setting.
Color cards come in a variety of sizes. While some video color cards are the size of a standard clapboard, we tend to bring our wallet-sized ones for travel.
Trust me, your video editor and colorist will thank you later.
Softboxes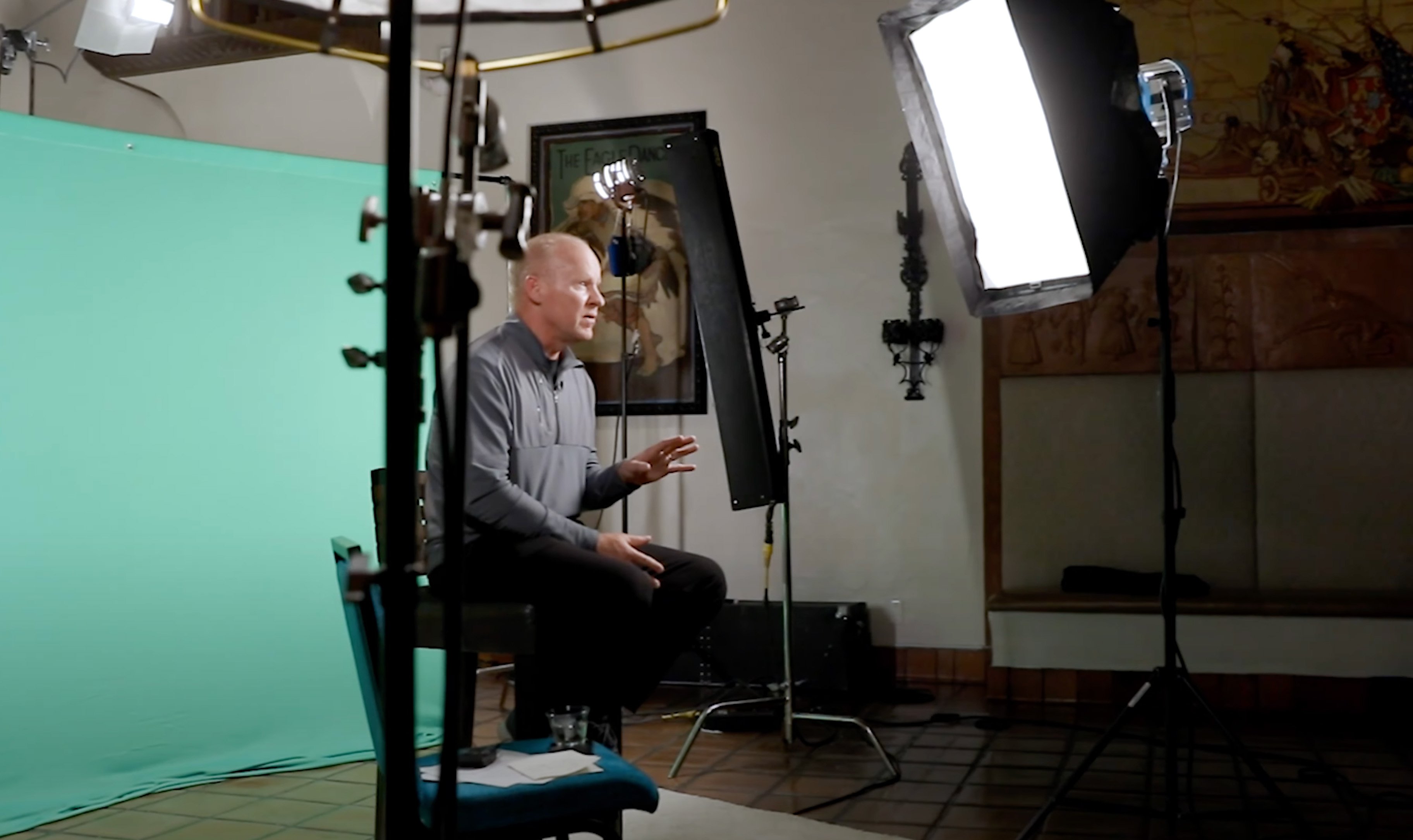 If you want your video production lighting to stand out and look aesthetically pleasing, shaping the quality of lighting will help.
Softboxes can help you soften the harshness of light on a subjects face, which I had to do when filming interviews with our tech client in Boise.
Softboxes come in a variety of shapes and sizes, so they are perfect for studio lighting or lighting on the road. I particularly like using soft boxes with our 1X1 Astra lights, as they are small and flexible when packing.
Rolling Cases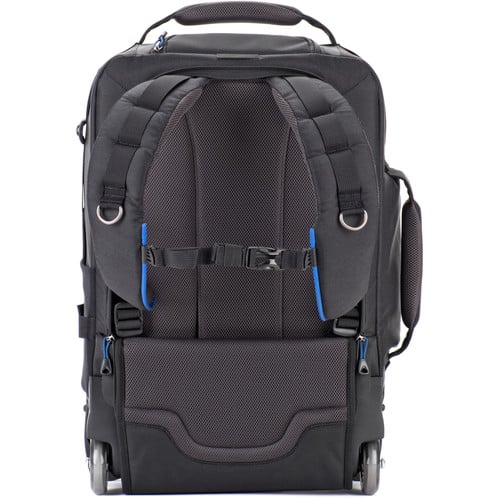 In addition to having a cart to roll your gear around, having a reliable camera bag to lug around all of your video production lenses, cameras, cards, batteries, etc., adds years to your life.
It's also great when going through airport security. However, I wouldn't recommend stowing away your rolling case on a plane, mainly if you have batteries in it. Make sure to always have your rolling case with you, stowed away in the overhead compartments.
Collapsable Tripods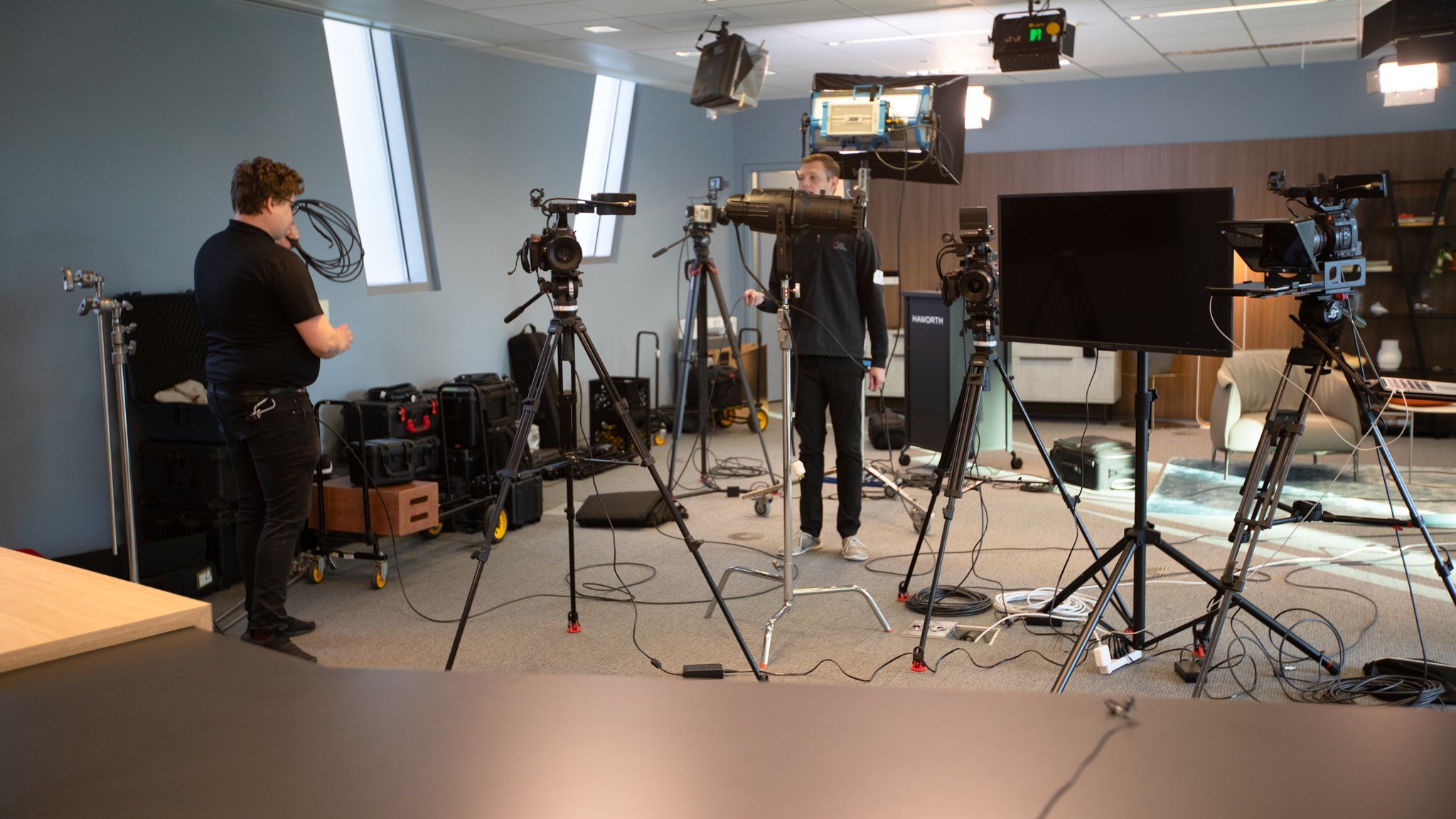 In my experience, camera tripods that can be broken down and packed into a case full of other odds and ends make the traveling experience even better. Not having an extra case dedicated to just your tripod saves so much space.
A quality tripod where a fluid head detaches from the legs is an ideal add to my travel collection.
Variable Lenses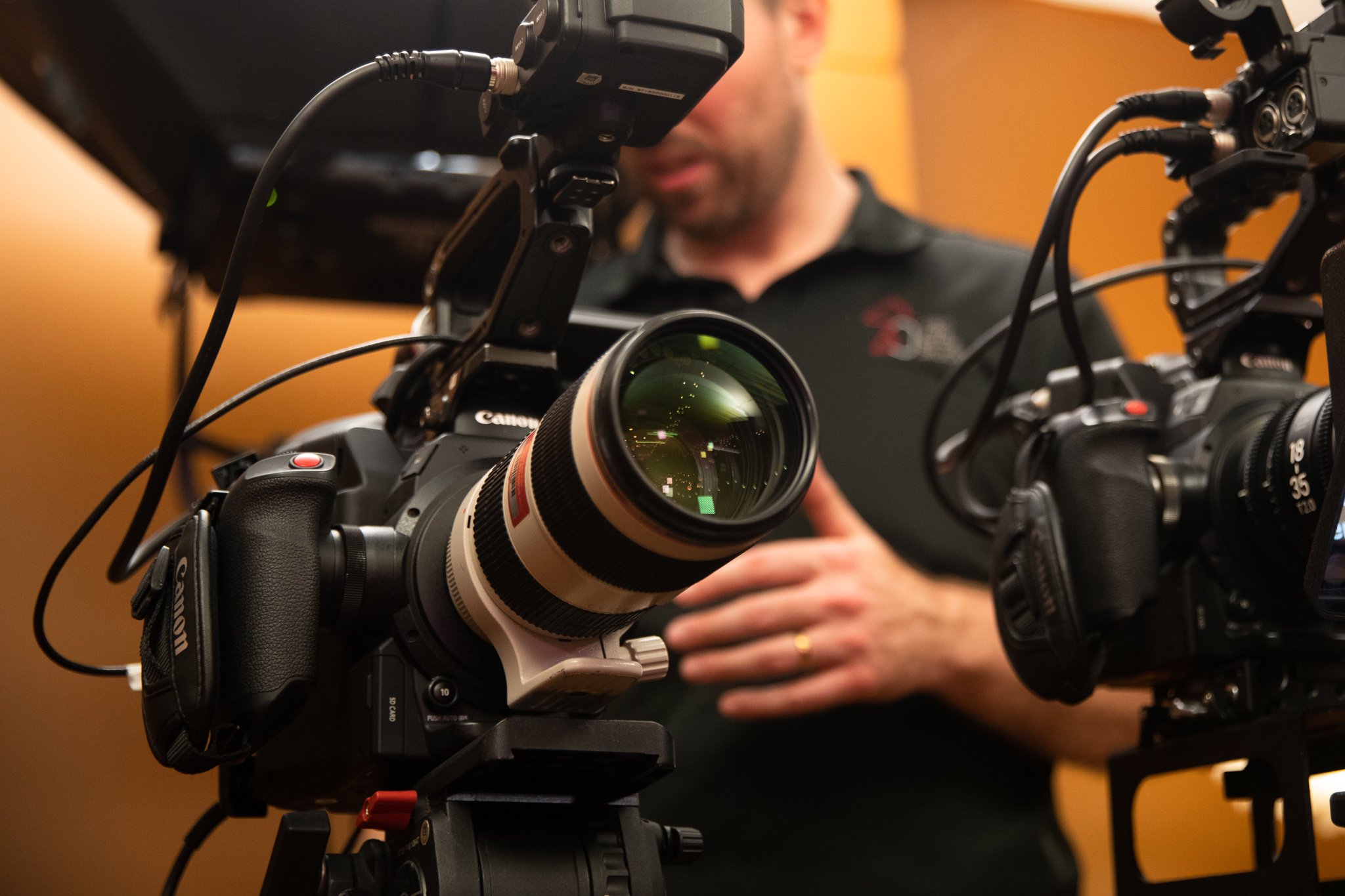 Why take a collection of different prime lenses when you can have one telephoto lens that gets the job done?
Not only does it save on space when packing, but is also saves you from swapping lenses, especially if you're the only one on a video film production
I prefer something in the 24-105mm zoom range, as that gives you just enough for wide and close-up shots.
Oh, and don't skimp on the quality of the lens either. A nice, fast zoom lens pays for itself in the end.
Wireless Lav Mics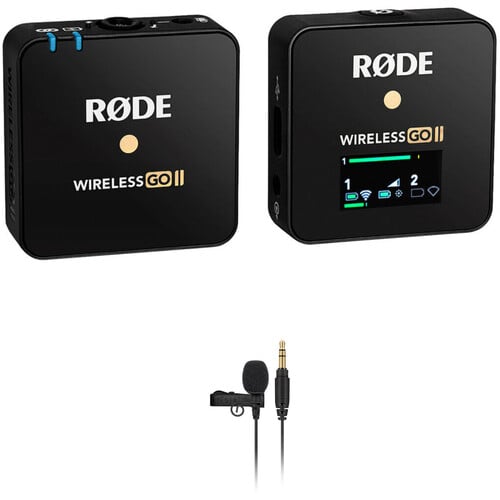 The less cords, the better, which is why I prefer using wireless microphones when on the road.
It beats having to setup a boom mic, which requires stands, cables, and even another person.
By putting a wireless lavaliere microphone on your subject, it allows them the freedom to move around, mainly if you're grabbing b-roll with them and want clean sound bites.
Road Rags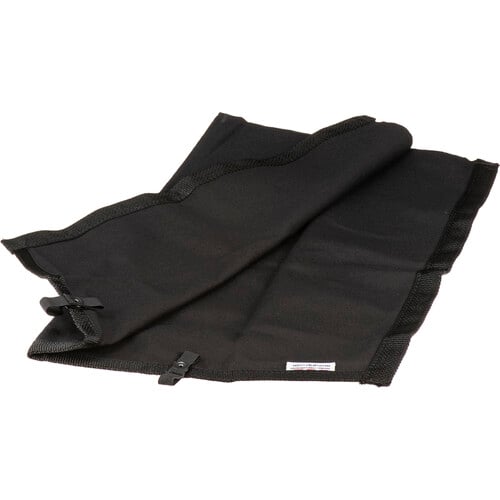 As the name suggests, this rolled-up kit consists of collapsible frames and rags of solids, silks, and nets to help control the quality of light.
Versatile and small, Road Rags are a must-have on any set, both at home and abroad.
Combine this with the next item on the list, and you have an unstoppable combination.
20'' C-Stands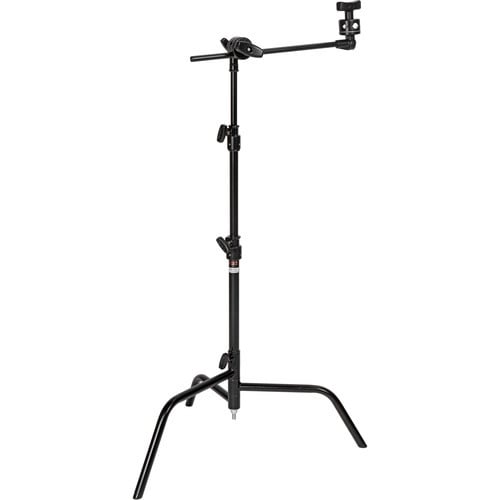 Particularly, the pigeon stand version where the legs and stem can be separated and packed into a decent sized Pelican Case.
On set, 20" C-stands are great for both grip and lighting use. They offer everything a standard 40" C-stand does except it's half the size.
I've used them as light stands, grip stands to help shape the quality of light, confidence monitor stands, etc. They are absolutely necessary when traveling.
Pelican Cases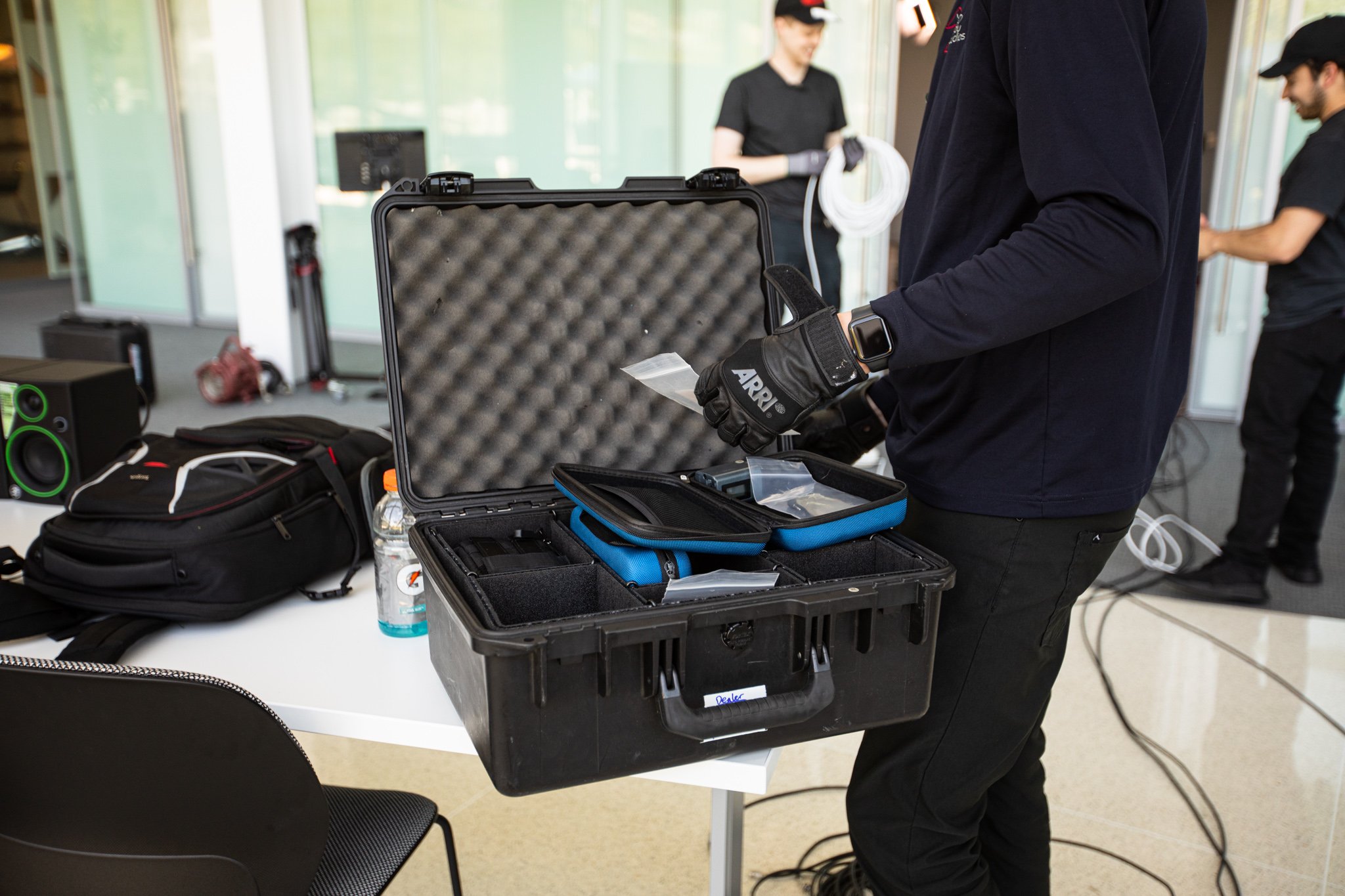 Much of what I've mentioned in this top ten list wouldn't make it to our locations if not for the ruggedness of our travel cases.
I primarily use our Pelican Cases for packing grip and lighting equipment. Just make sure to use shock absorbing foam on the bottom, top and in between certain items. The cases will get bumped around, especially when going through airport bag checking.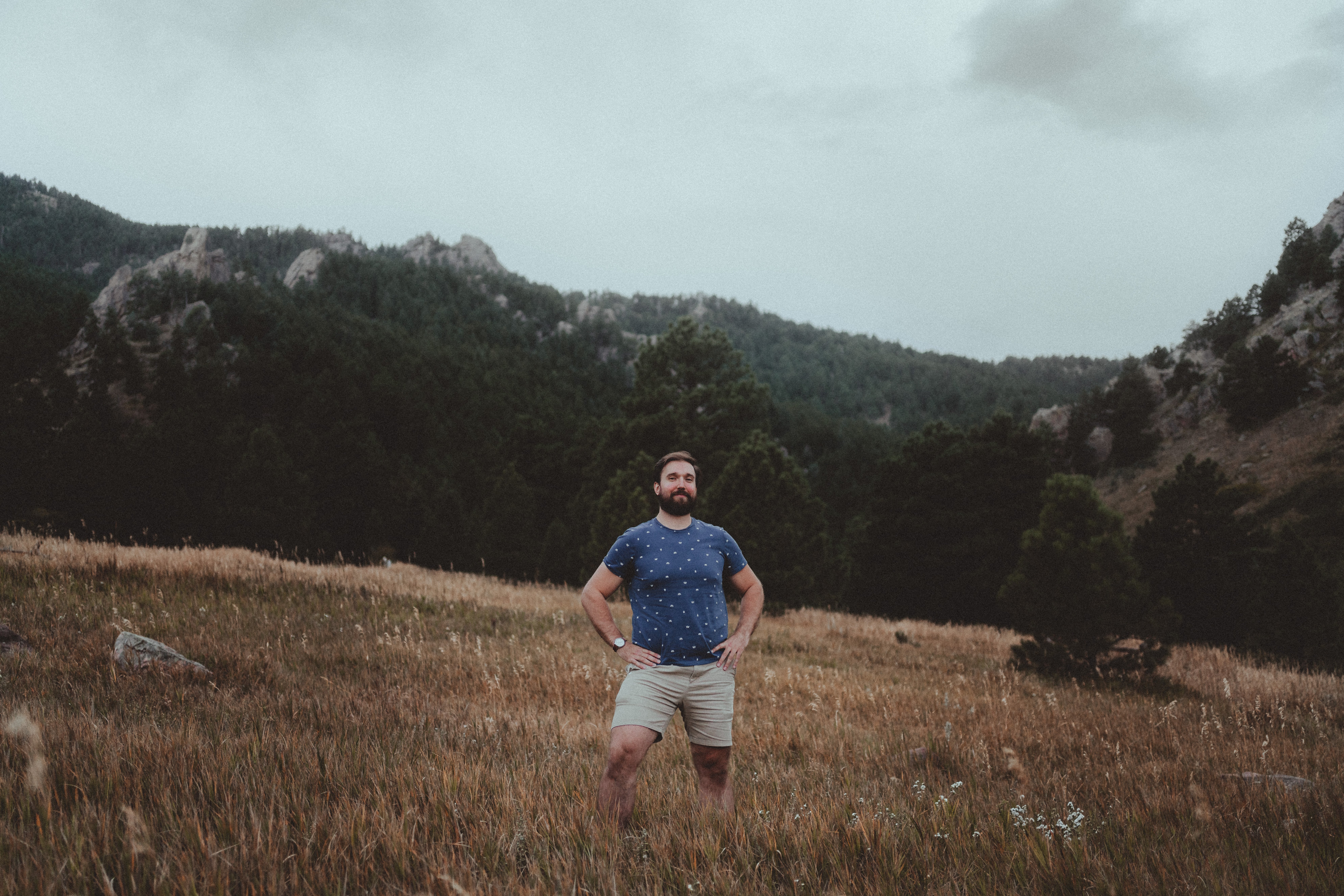 That's it for this top ten list on when it comes to must-have gear on the road.
Whether your looking for your own travel-friendly gear, or even looking to simplify your current gear setup, we hope these recommendations will be valuable to you.
When it comes to our commitment to offering the best video services possible, these items are integral to following through with this promise.
...
Look for our latest
blog posts
each month for more
tips
about video blogs, video production, marketing videos, digital marketing, promoting
youtube channel,
video animation,
and more about our video production services!
Ready to talk marketing videos? Reach out for a quote or consultation!
Let's Talk
.
Here are more video blogs you might be interested in: