8 min read
Top 6 Under-Rated Holiday Movies for 2022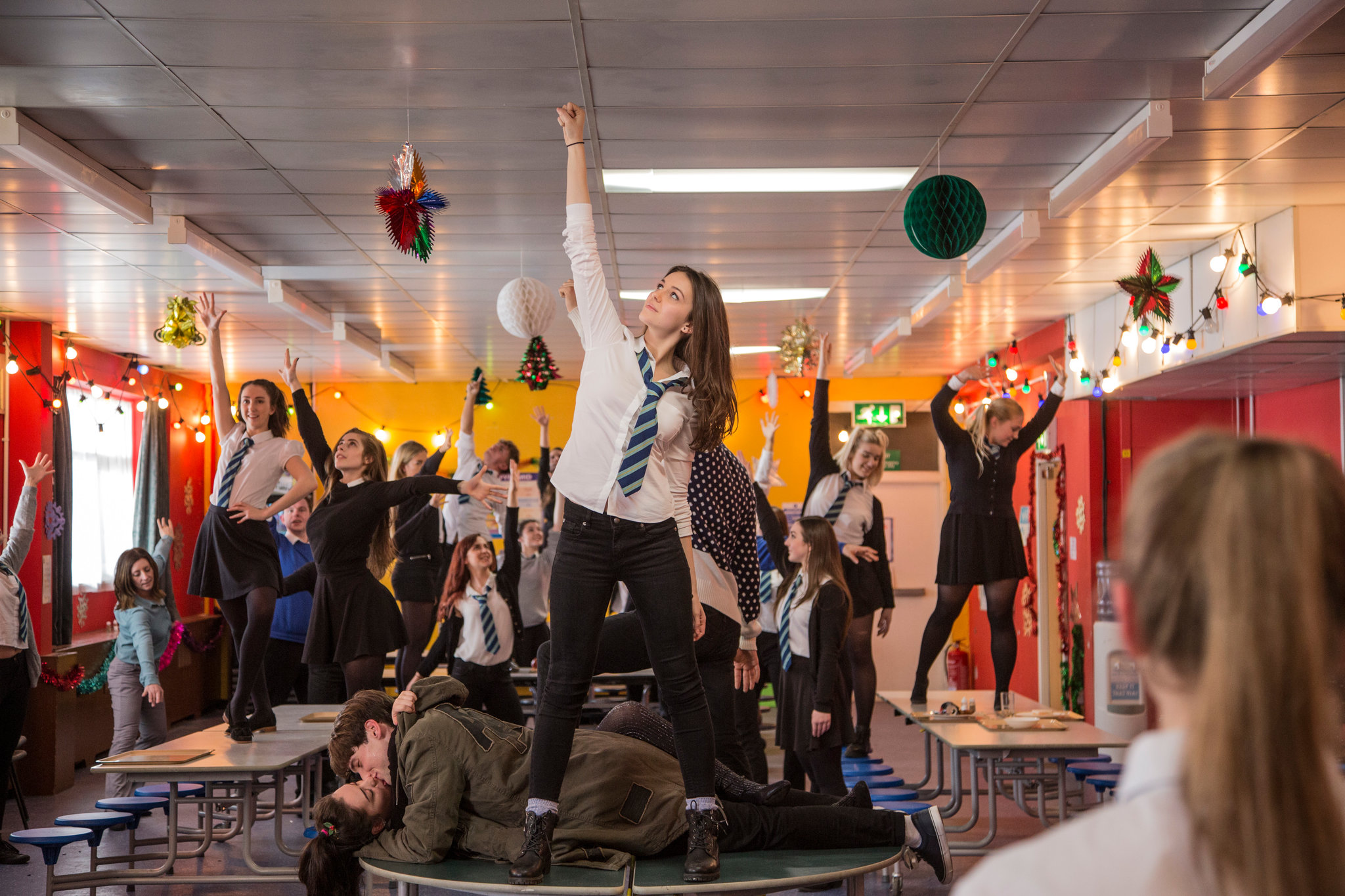 Snow is falling, decorations are up, and malls are bustling with last-minute shoppers. You know what that means: It's time to rewatch our favorite Christmas movies.
For most of us, the Christmas movies we grew up watching will always hold a special place in our hearts. However, for some of us, spicing up our watchlist each year can add some extra flair to the holiday season.
(Because let's be honest, we can't be the only ones who need a break from Christmas Vacation and Elf).
That's why we've compiled this list of Christmas movies that tend to fly under the radar this time of year.
Today at 730 Eddy Studios, we're recommending some under-appreciated Christmas movies you should add to your Nice list this holiday season.
6. Fatman (2020)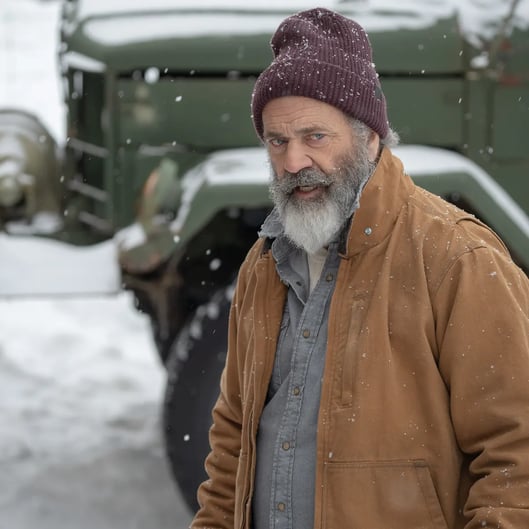 Fatman is about a jaded, washed-up Santa Claus (Mel Gibson) struggling to keep his business afloat. As if things couldn't get worse, a spoiled 12-year-old hires a hitman on Santa after he gets coal in his stocking.
This may be a controversial suggestion, given how poorly this film was critically reviewed. However, I was pleasantly surprised when I watched this for the first time last year.
Fatman shows us a very different depiction of Santa than we're used to. This film takes the caricature we all know and love and strips him down to a more realistic portrayal of an immortal man.
Despite how silly the concept is on paper - a child hiring a hitman on Santa Claus - the film takes itself extremely seriously. While there are glimpses of situational humor, this is ultimately a story of a man protecting what he's spent his life building.
While the film isn't perfect, it's certainly much better than the critics gave it credit for back in 2020. If you're looking for a darker take on a classic Christmas movie, we highly recommend you give this one a watch.
Where to Watch: Peacock.
5. A Bad Moms Christmas (2017)
Three over-burdened moms (Mila Kunis, Kristen Bell, Kathryn Hahn) face the challenge of having their own mothers over for Christmas. The cast takes this simple premise to new heights with rockstar chemistry and uproarious laughs throughout.
If you're looking for an over-the-top Christmas comedy, this one is for you. Like the first Bad Moms film, the story is both relatable to all the moms out there, while also providing a cathartic watch.
Add some Christmas cheer, and you have the perfect movie for a girls' night in.
Where to Watch: Netflix.
4. Anna and the Apocalypse (2017)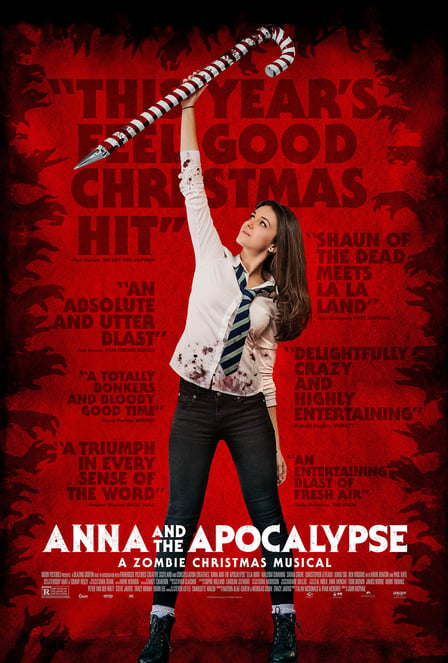 Christmas. Zombie. Musical. Need we say more? When Christmas break is threatened by a zombie apocalypse, Anna (Ella Hunt) and her friends fight for their survival.
With homages to Edgar Wright and the spirit of High School Musical, this film is an absolute firework of fun. The backdrop of Christmas adds so much more than your average zombie flick as our characters fight off zombie elves, snowmen, and Santa Clauses. The music is also incredibly heartfelt and catchy, without seeming out of place in a zombie movie.
Despite the many things this film tries to be at once, it doesn't lose the heart of it's story, which is a group of teenagers trying to get through the complexities of growing up.
Anna and the Apocalypse is a wild ride from start to finish, and you won't regret adding it to your watchlist this year.
Where to Rent: Amazon Prime.
3. Klaus (2019)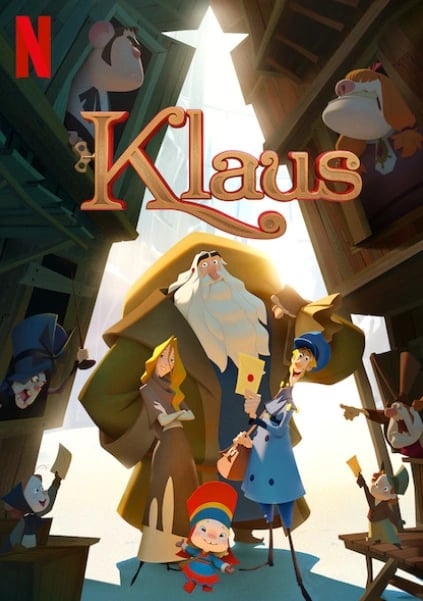 When the postal academy's worst student, Jesper (Jason Schwartzman), becomes the postman for a tiny island in the arctic, he has no idea how he's supposed to get the quarreling locals to send mail to each other. Klaus (J.K. Simmons), an aloof toymaker in the mountains, may be the answer to his problems.
This film has no business being as good as it is. Although this Netflix film isn't underground by any means, we don't think anyone truly grasps exactly how good it is.
The characters are lovable right away - especially Jesper, whose hilarious arrogance is reminiscent of King Kuzco from Emperor's New Groove. J.K. Simmons gives life and heart to the original Santa Claus. The ridiculous feud between the villagers is highly entertaining throughout, while also leaving the audience rooting for the Christmas spirt to bring them together in the end.
This beautiful animation style perfectly blends the old and the new, adding shadows and dimension to the 2-D art. The transitions are brilliantly executed, and the character designs are unique and memorable.
If you give this one a chance, I guarantee you'll be bringing it back for many Christmases to come.
Where to Watch: Netflix.
2. All is Bright (2013)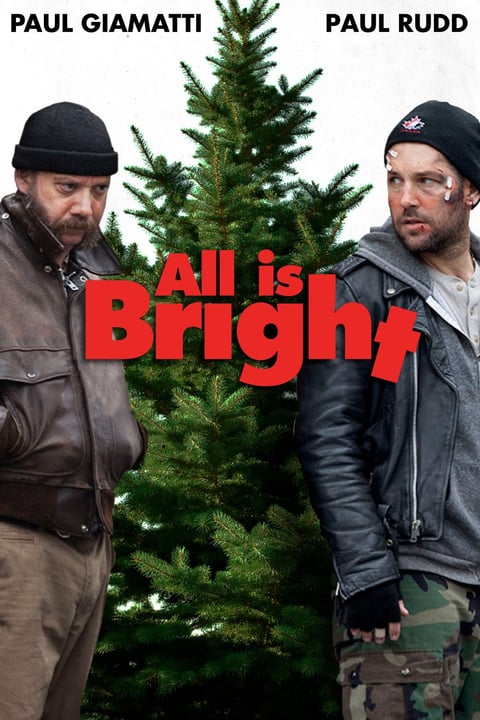 All is Bright tells the story of Dennis (Paul Giamatti), an ex-con, whose estranged family doesn't exactly welcome him home with open arms. In order to make amends, and get his daughter a piano for Christmas, he joins his old friend Rene (Paul Rudd) selling Christmas trees in New York City for the season.
Despite the film starring two comedic actors, this is a very grounded film about adjusting to life after prison. While the realism is incredibly dark and heavy at times, it also makes the heartfelt moments even more impactful.
Dennis is such a complex and nuanced character to root for. He's clearly been toughened by his life behind bars, but this love for his daughter is at the heart of this film.
Christmas movies like this add so much to the genre, by showing the holidays through a different character's perspective. If you're looking for an authentically told Christmas story, this one is for you.
Where to Watch: STARZ.
1. Rare Exports (2010)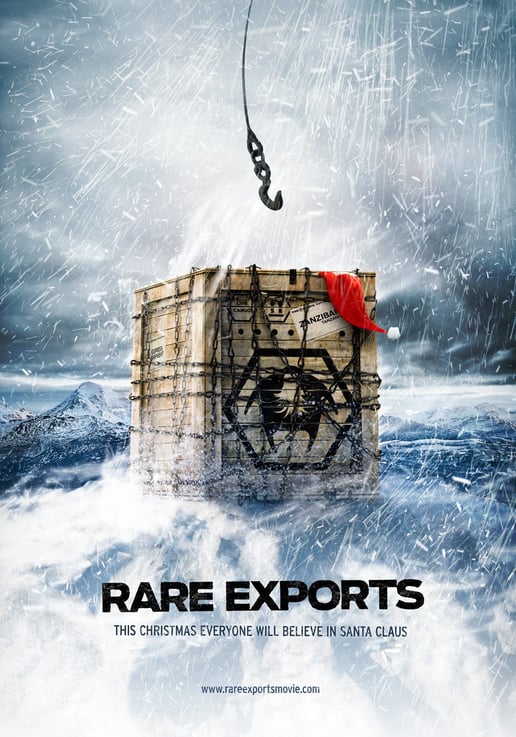 On Christmas Eve, in the depths of the Korvatunturi mountains, Santa Claus himself is unearthed in an archaeological dig. But after children start disappearing, the locals aren't so sure that Santa's intentions are particularly jolly.
This Finnish Christmas movie is debatably the most well-crafted film on this list. Each composition is brilliantly arranged, and the colors pop on screen. The tone is perfectly balanced between deadpan comedy and holiday horror. The pacing keeps the action-packed story building until it reached it's wild plot twist at the climax.
It can't be overstated how wild of a ride this movie is. If you're looking for an ingenious indie film to take Santa Claus lore from zero to a hundred, this is the movie for you.
Where to Watch: Hulu.
There are some brilliant filmmakers out there telling incredibly unique Christmas stories. We hope this list invites you to broaden your horizons this holiday season, and add a few new movies to your Christmas movie lineup!
...
From all of us at 730 Eddy, we wish you Happy Holidays, and can't wait to hear from you in the new year.
At
730 Eddy Studios
, we are the only address your company needs for video production.
Ready to talk marketing videos? Reach out for a quote or consultation!
Let's Talk
.
Look for our latest blog posts each month for more tips about video blogs, video production, marketing videos, digital marketing, promoting your youtube channel, video animation, and more about out video production services!
Here are more video blogs you might be interested in: